Welcome!
Whether you are brand new to the church thing or you've been around church for a while; we want to say welcome! Our goal at Trinity Evangelical Lutheran Church is to create environments and experiences where you can encounter God in the midst of your life. When you come to Trinity Evangelical Lutheran Church on a weekend, our aim is that you would be inspired by the music, encouraged by the message, welcomed by our amazing community of people & be reminded that God's grace is here!
Sunday: 8:00 am and 10:30 am
T H E C H U R C H
We are a Church that believes in Jesus & loves God & people
We believe that the Bible is God's holy and perfect word (2 Timothy 3:16; Proverbs 30:5) and that is the guide by which we live.
We believe all people are sinful (Psalm 51:5; Romans 3:23) and, therefore, we deserve to suffer the eternal consequences of our sins (Romans 6:23).
We also believe the the Triune God loves us and he doesn't want us to suffer, but rather to know Jesus as our Savior through faith (1 Timothy 2:3,4). This faith is not something we can earn, but rather it is a gift from God (Ephesians 2:8,9) through which he freely offers forgiveness of sins and eternal life to all who believe.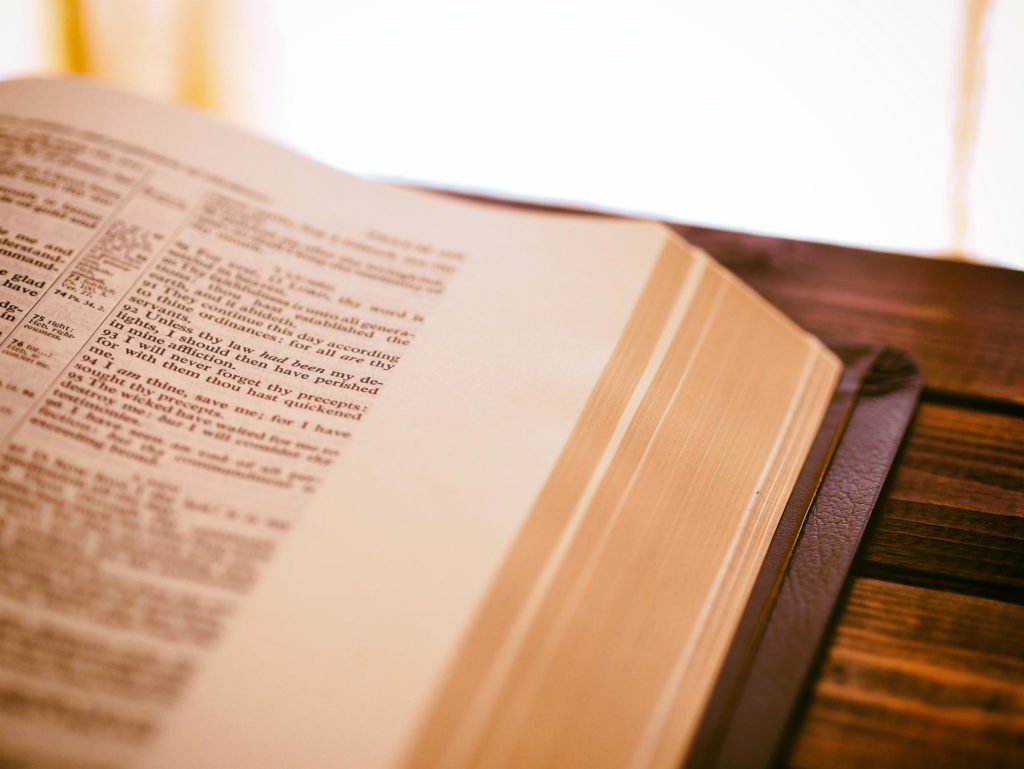 T H E P A S T O R S
Meet Our Pastors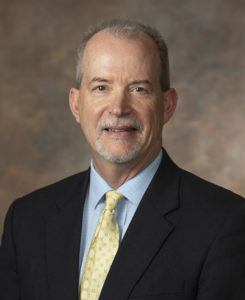 Pastor Ross Henzi
Coordinating Pastor
Pastor Ross Henzi
Coordinating Pastor
Pastor Henzi was born and raised in the Detroit, Michigan area. He is a graduate of Northwestern College and Wisconsin Lutheran Seminary. He was originally assigned to Trinity to serve as its Youth and Outreach pastor in 1989. He currently serves Trinity as the Coordinating Pastor. He oversees the overall ministry of the congregation.
Pastor is married to Carolyn, who teaches in our elementary school. Together, they have five grown daughters: Erin, Carol, Kristin, Katie and Emma.
Pastor enjoys spending time with his family, his dog – Sophie, watching sporting events, and working on his lawn.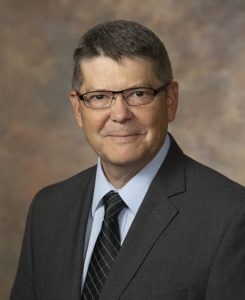 Pastor Thomas Fricke
Spiritual Growth & Interim Principal
Pastor Thomas Fricke
Spiritual Growth Pastor & Interim Principal
Pastor Fricke grew up in Watertown, Wisconsin and in Benton Harbor and Saginaw, Michigan. He received his training for the ministry at Northwestern College in Watertown and at Wisconsin Lutheran Seminary in Mequon, Wisconsin.
Pastor Fricke was ordained into the ministry in the summer of 1983. His first assignment was to teach religion at Nebraska Evangelical Lutheran High School in Waco, Nebraska. He has served congregations in Onalaska, Wisconsin, Le Sueur, Minnesota and Baraboo, Wisconsin. Since the fall of 2013 he has been Trinity's Spiritual Growth Pastor.
Pastor Fricke and his wife, Jeanne, have four grown sons: Jonathan, Eric, Michael and Daniel. The Fricke's enjoy hiking, biking, skiing and paddling.
Pastor Fricke enjoys teaching God's Word and seeing people grow in their understanding of what the Bible means and how it applies to their lives.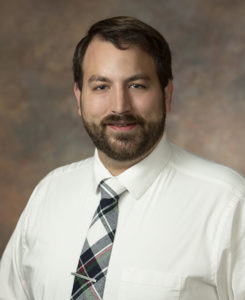 Pastor Philip Janisch
Outreach Pastor
Pastor Philip Janisch
Outreach Pastor
Pastor Janisch grew up in Plymouth Minnesota. He lived in Plymouth until he attended Martin Luther College in New Ulm Minnesota, where he received his bachelor's degree. He graduated Seminary in May of 2017 and Trinity is his first assignment. Pastor Janisch serves as the outreach pastor. It is his job to engage the community and tell more people about Jesus.
Pastor Janisch is married to Margaret. They have one daughter named Ila and Margaret is a stay at home mom.
Pastor Janisch enjoys mountain biking, roasting coffee, weight lifting, and reading.
T H E C H U R C H
Our History
Since in 1882, Trinity Evangelical Lutheran Church has been baptizing, preaching and teaching the unchanging gospel of Jesus Christ. We are a welcoming community of over 1,100 souls ready to go make disciples in the world. As a member of the Wisconsin Evangelical Lutheran Synod (WELS), we have opened up opportunities to be a part of an even larger Christian community.
O U R F E L L O W S H I P
In God's flawless word, we find a perfect Savior in every way
Trinity Lutheran Church is a member of the Wisconsin Evangelical Lutheran Synod (WELS). We hold the three ecumenical creeds and the Lutheran Confessions to be faithful expressions of God's inspired truth revealed to us in the Bible. In God's flawless word, we find a perfect Savior in every way.
WELS, characterized as theologically conservative, is the third largest Lutheran Church body in the America. WELS began in 1850 when three German pastors met in Milwaukee, WI. Today, it has grown to over 1,200 congregations in North America. It has over 400,000 baptized members, which includes over 300,000 communicants, served by over 1,000 pastors.